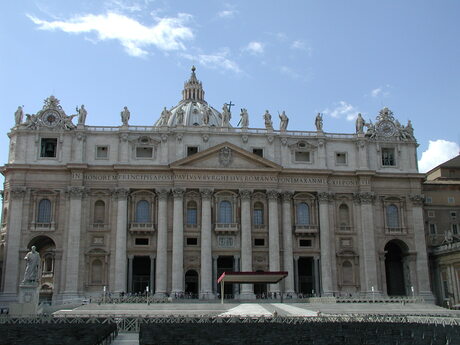 Homily for the 19th Sunday in Ordinary Time Total Time: 10min11sec
Steps to Strengthening Our Spiritual Life
1. When the storms and waves of life swirl around us we need to foster a deeper prayer life and relationship with the Lord. Allowing God to communicate with us as He chooses. (Silence, Scripture, the Sacraments, Music, Fellowship)
2. Taking care of ourselves physically. Sleep, diet, etc.
3. Greater understanding and love for the Eucharist and ability to praise the Lord even in the storms of life. (Hebrews 12:2)
4. Learning from the wisdom of the saints and other brothers and sisters in Christ (Quote below)
Do not get all worked up about the future disasters of this world, which may never occur anyway; when and if they do occur, God will give you the strength to bear them. Jesus commanded Saint Peter to walk on the water, but Peter, frightened by a gust of wind and the storm, almost drowned. Then he pleaded with the Lord, Who said to him, "What little faith you have ... why did you falter?" And putting forth His hand He saved him. [cf. Mt. 14:31] If God asks you to walk on the turbulent waters of adversity, do not doubt, do not fear, because God is with you. Have courage and you will be safe. - St. Francis de Sales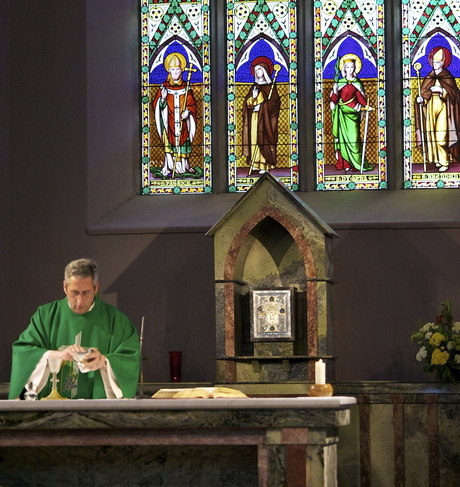 Homily for the 18th Sunday in Ordinary Time. Total time: 14min0sec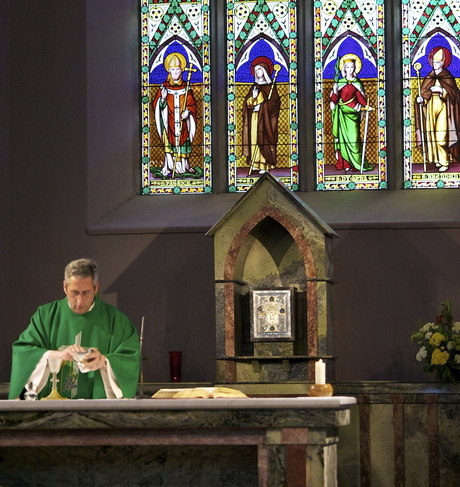 Homily for the 14th Sunday In Ordinary Time. Here is a great resource to help you do this:
http://www.amazon.com/Sharing-Faith-That-Love-Evangelization/dp/159325251X/ref=sr_1_1?ie=UTF8&qid=1405037961&sr=8-1&keywords=Bringing+Christ+To+My+Everyday+World
Total Time: 7min04sec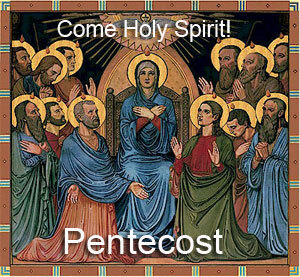 Homily for Pentecost Sunday. Recorded at home on June 12, 2014. Total Time: 8min41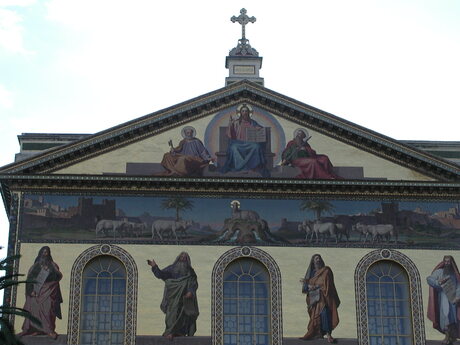 Homily for the Ascension of the Lord. Recorded at home on June 2, 2014. Total Time: 9min34sec
Three points of the message.
1. Understand the generosity of God. (The Father loves to lavish His love and affection on His children.)
2. Don't be afraid to ask for more of the Holy Spirit in your life. (Seek the anointing.)
3. Learn about the charism, be open to them, and exercise them in love for the upbuilding of the Body of Christ.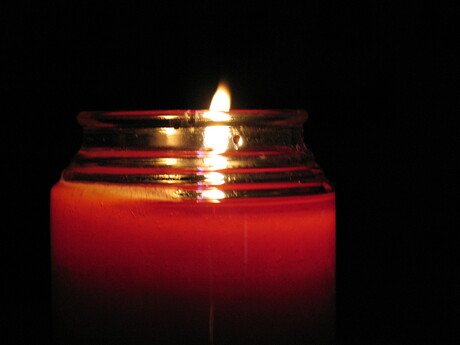 Homily for the 6th Sunday of Easter. Taped at home on May 27, 2014. Total Time: 12min01sec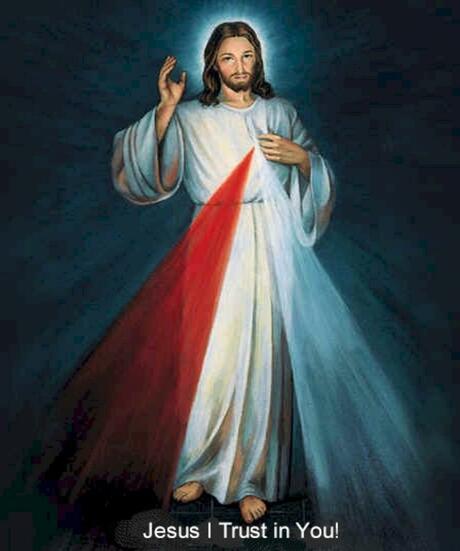 Homily for Divine Mercy Sunday. Recorded on Sunday, April 27th, 2014 in my studio at home. Total Time: 10min58sec
quote from St. Faustina
Love casts out fear. Since I came to love God with my whole being and with all the strength of my heart, fear has left me. Even if I were to hear the most terrifying things about God's justice, I would not fear Him at all, because I have come to know Him well. God is love, and His Spirit is peace. I see now that my deeds which have flowed from love are more perfect than those which I have done out of fear. I have placed my trust in God and fear nothing. I have given myself over to His holy will; let Him do with me as He wishes, and I will still love Him.(Diary 589)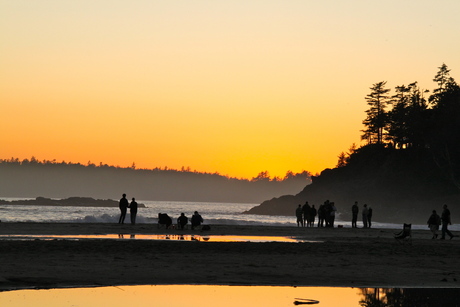 Homily for Easter Sunday. Recorded at 1:15AM on April 20th in my studio. Total Time: 8min45sec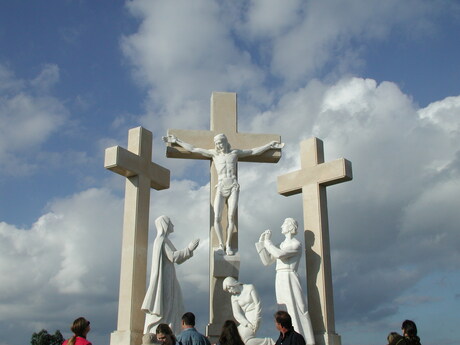 Homily for Good Friday. Recorded in my studio on April 19, 2014. Total Time: 6min55sec