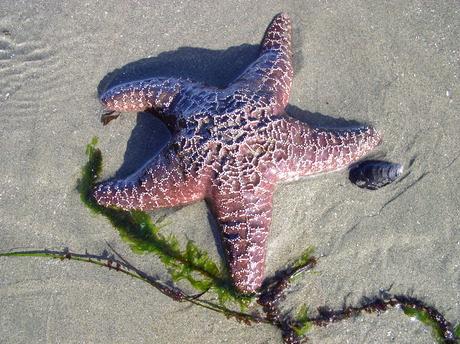 Homily for the 28th Sunday in Ordinary Time. Total Time: 9min11sec Recorded in my studio on October 13, 2014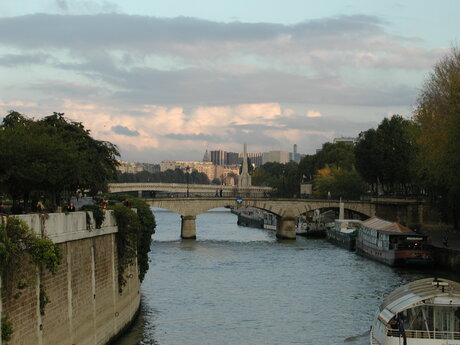 Homily for the 27th Sunday in Ordinary Time. Total Time:10min17sec
Recorded on October 8, 2014 in the office.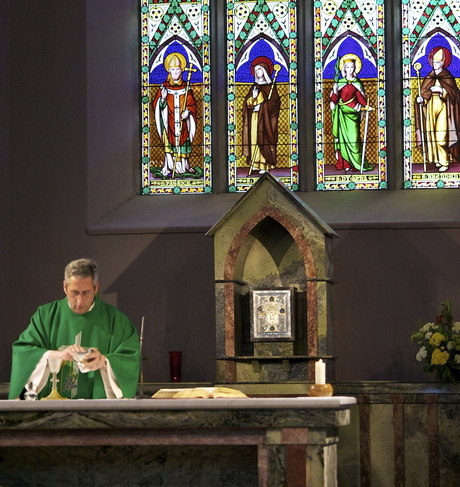 Homily for the 25th Sunday of Ordinary Time. Recorded from my studio at home on September 22, 2104. Total Time: 12min45sec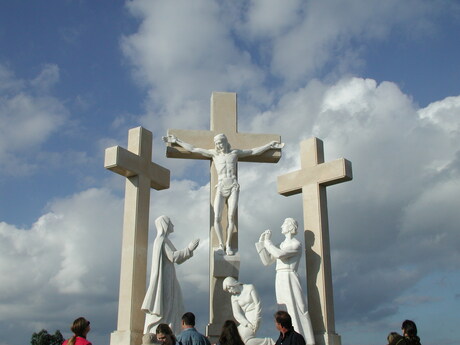 Homily for the Feast of the Exultation of the Holy Cross. Recorded on Monday, September 15, 2014 in my recording studio. Total Time: 9min52secs
The article referenced in the homily can be found on my personal website under the tab "Featured Article" the address for my website is: www.thegraceofpentecost.com
The reference from the Imitation of Christ was from the 2nd Book Chapter 12. You can read it online by going to this address: http://www.ccel.org/ccel/kempis/imitation.TWO.12.html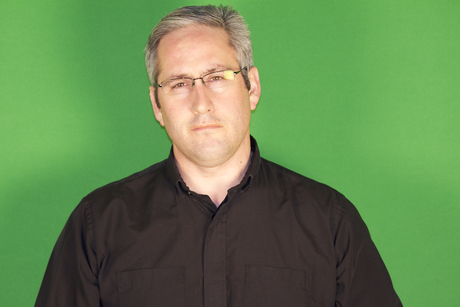 Homily for the 22nd Sunday in Ordinary Time: Total Time: 12min54 secs
Quote from The Fulfillment of All Desire below:
Catherine indicates that our tendency to use people for our own selfish purposes and be possessive in our relationships needs to be brought out into the light. Sometimes, God permits selfish relationships to be established in order to manifest to us their imperfection and draw us on to deeper and purer love. Catherine identifies certain indicators in our responses to others that can tell us when our relationships need to be purified.
"Do you know how you can tell when your spiritual love is not perfect? If you are distressed when it seems that those you love are not returning your love or not loving you as much as you think you love them. Or if you are distressed when it seems to you that you are being deprived of their company or comfort, or that they love someone else more than you . . . . All this comes of the failure to dig out every bit of the root of spiritual selfishness. This is why I often permit you to form such a love, so that you may come through it to know yourself and your imperfection in the way I have described."
Martin, Ralph (2006-07-01). The Fulfillment of All Desire: A Guidebook to God Based on the Wisdom of the Saints (p. 262). Emmaus Road Publishing. Kindle Edition.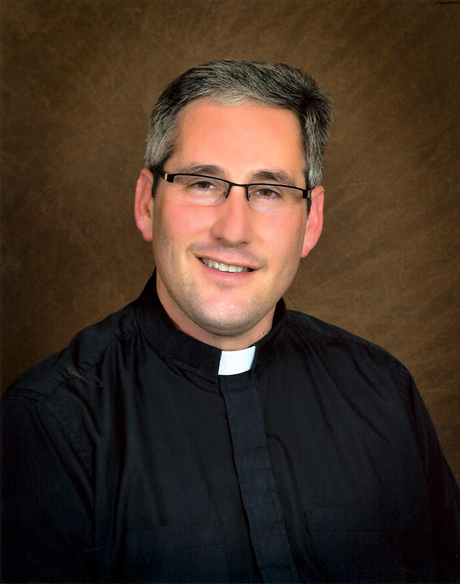 Homily for the 21st Sunday in Ordinary Time. Total Time: 9min15sec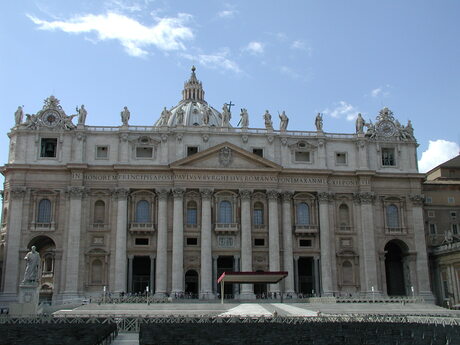 Homily for the 19th Sunday in Ordinary Time Total Time: 10min11sec
Steps to Strengthening Our Spiritual Life
1. When the storms and waves of life swirl around us we need to foster a deeper prayer life and relationship with the Lord. Allowing God to communicate with us as He chooses. (Silence, Scripture, the Sacraments, Music, Fellowship)
2. Taking care of ourselves physically. Sleep, diet, etc.
3. Greater understanding and love for the Eucharist and ability to praise the Lord even in the storms of life. (Hebrews 12:2)
4. Learning from the wisdom of the saints and other brothers and sisters in Christ (Quote below)
Do not get all worked up about the future disasters of this world, which may never occur anyway; when and if they do occur, God will give you the strength to bear them. Jesus commanded Saint Peter to walk on the water, but Peter, frightened by a gust of wind and the storm, almost drowned. Then he pleaded with the Lord, Who said to him, "What little faith you have ... why did you falter?" And putting forth His hand He saved him. [cf. Mt. 14:31] If God asks you to walk on the turbulent waters of adversity, do not doubt, do not fear, because God is with you. Have courage and you will be safe. - St. Francis de Sales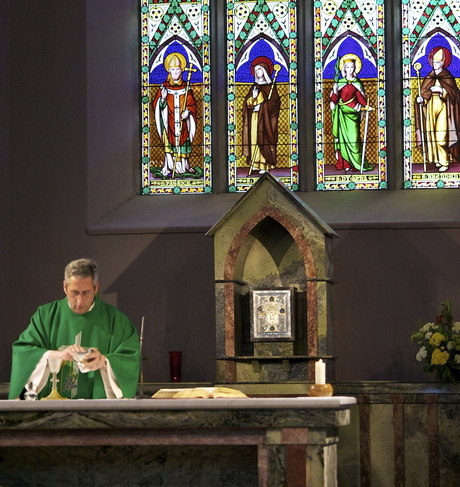 Homily for the 18th Sunday in Ordinary Time. Total time: 14min0sec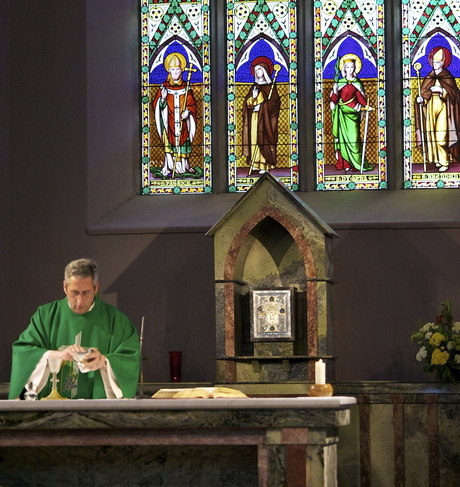 Homily for the 14th Sunday In Ordinary Time. Here is a great resource to help you do this:
http://www.amazon.com/Sharing-Faith-That-Love-Evangelization/dp/159325251X/ref=sr_1_1?ie=UTF8&qid=1405037961&sr=8-1&keywords=Bringing+Christ+To+My+Everyday+World
Total Time: 7min04sec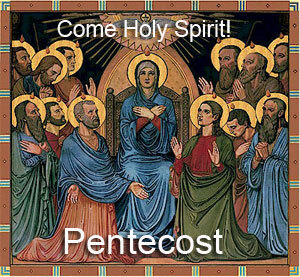 Homily for Pentecost Sunday. Recorded at home on June 12, 2014. Total Time: 8min41